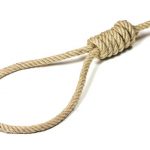 Georgetown: A British National on holiday in Guyana reported to Central Police Station, Berbice that she was being troubled by bouts of hallucinations later allegedly committed suicide Sunday evening.
She was identified as a female Caucasian Dajee Sarah Rosemary, 50, of 17 Baddington Terrace Croydon Surrey, Greater London. She was staying at a friend's home at lot 19 Pope Street New Amsterdam Berbice.
Police said Rosemary came into the country on August 23 on holiday and was to leave on September 17, 2017.
Reports indicate that her friend Jessica last saw Rosemary alive in the hall of her two bedroom house when she retired to bed. She woke up about 18:50 hrs Sunday night and found Rosemary suspended in the hall with one end of a phone cable tied around the neck and the other end tied to a beam motionless.
Jessica raised an alarm and reported the matter to the police. Police said there were no marks of violence on the body. The body is currently at the Arokium Funeral home awaiting postmortem.