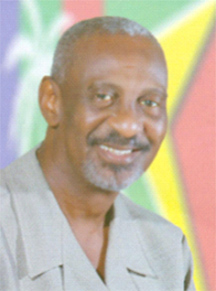 Georgetown : Trade union bodies will be organising a combined Labour Day rally on May 01, 2016, to usher in Guyana's 50th Independence Anniversary. Prior, several unions held individual rallies at varying locations on May Day.
On Tuesday, Minister within the Ministry of Social Protection, Keith Scott concluded a series of meetings he began with trade unions upon assuming the portfolio of labour in the Social Protection Ministry. On Tuesday, he met with union bodies that include the National Mine Workers Union of Guyana (NMWU), Clerical and Commercial Workers Union (CCWU), Amalgamated and General Workers Union, and the General Workers Union.
Minister Scott revealed that all the unions have agreed on the idea of having 'one large' May Day rally, which will include, employers, employees and other stakeholders within the labour sector.
"We are trying to bring everybody together…we have so far gotten the acceptance from the unions that we are going to have one rally together where everyone will proceed to the National Park and have one platform. We are still fine-tuning it as to how we will move forward," Minister Scott explained during the meeting at his Brickdam office.
He noted that the Department of Labour will issue letters to all the unions requesting the establishment of a committee to craft the logistics of the rally.
"It is my dream to make this a reality," Minister Scott emphasised. He stressed that government "will not interfere in the affairs of the unions," but rather is obliged to facilitate that one golden opportunity for unions to participate in the country's independence anniversary observances.
The intention is to allow the unions to take advantage of the current euphoria which has been occasioned by the newness of the current government and implement changes designed to benefit the nation.
Earlier this month, the Minister met with the Guyana Trades Union Congress (GTUC), the Guyana Agricultural and General Workers' Union (GAWU), the Guyana Labour Union (GLU), Guyana Public Service Union (GPSU), Guyana Teachers Union (GTU), Federation of Independent Trade Unions of Guyana (FITUG) and the National Association of Agricultural Commercial and Industrial Employees (NAACIE).
The meetings served to establish a basis for co-operation and understanding between the unions and government. The Minister will be meeting with employers and other stakeholders in the labour sector in the coming weeks.
Guyana is expecting some 26,000 people (Guyanese and non-Guyanese) visitors to celebrate the country's 50th Anniversary on May 26. According to Minister Scott, this gives trade unions an opportunity to show the world that they have the capacity to lead in a renewed spirit of togetherness.