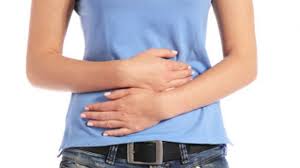 Georgetown : 40 persons from Baramita where there has been an outbreak of gastroenteritis are no longer showing symptoms of the illness following treatment. The number of cases in the Region One community is about 90, according to Public Health Minister Dr. George Norton.
The Minister pointed out that fortunately, there has been no other death; apart from the eleven- month old child who passed a few weeks ago.
A technical team comprising one doctor, one Medex and one Environmental Health Officer, are on the ground, assessing the situation and working to keep it under control.
The team members have made their way into 22 satellite villages in the region, inquiring from the people whether they are experiencing any symptoms of the illness.
The medical teams are distributing medication, hydration fluids, and water purification agents such as bleach to the residents of these villages. As first, the residents were hesitant about using the medications and were not adhering to instructions resulting in the spread of the illness. This has however, been turned around according to the Minister.
In addition, the team also visited Port Kaituma, which was hit with a major outbreak of the illness in 2013; where 529 residents from that community and surrounding areas were infected, primarily children. However, fortunately thus far, there have been no signs of the illness.
The main symptoms of gastroenteritis, is watery diarrhoea and vomitting. Some individuals may also experience stomach pain, cramping, fever, nausea, and a headache. Due to the diarrhoea and vomitting, one can also become dehydrated.
Gastroenteritis can be spread through a variety of ways; however, the most common ways are through contact with someone who is infected, through contaminated food or water and through unwashed hands after using the toilet or changing a diaper.
The occurrence of gastro-enteritis is seasonal, with the highest incidence occurring in December, January, February and March. The first report of the current outbreak was given on December 3, but after close monitoring there was a small break period; which was followed by the reports of several other cases in early January.