Georgetown : There has been no additional case of Zika reported in Guyana even as the Public Health Ministry continues to monitor for emerging diseases in the Caribbean.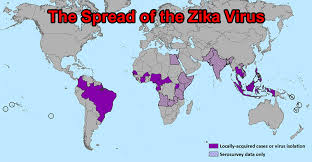 Minister of Public Health Dr. George Norton pointed out that while one case of the virus was reported in Guyana, the country is fully prepared to battle the vector borne disease.
The Minister stressed that if there is need from any international bodies, it is for them to "evaluate the system here and point to what more is needed for further strengthening…but we are prepared."
He noted that the Ministry has "dealt with the mosquito before…it came with other diseases and it's the same procedure."
The Ministry is currently fogging the city to kill the adult mosquitoes, which carry the Zika virus.
Minister Norton has encouraged citizens to keep their surroundings clean, primarily drains. He said, "I'm worried about the weeds, even if it requires the usage of pesticides, we should get it out."
In addition, chemically treated bed nets have been placed at all prenatal clinics to prevent possible birth defects derived from the diseases as special attention is being given to pregnant women.
Symptoms of the viral infection include fever, headache, joint and muscle pain, rash and sometimes swelling of the limbs. Some persons may also experience vomitting, diarrhoea and abdominal pain.
There has been one reported case of H1N1 in Guyana and the patient died overseas. The person did not contract the disease locally.
In addition, all local health care providers and family members, who came into contact with the deceased, are still being monitored, but no symptoms have yet surfaced.