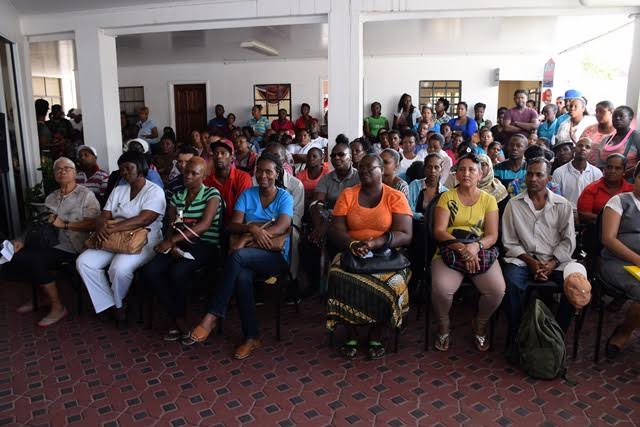 Georgetown : Government continues to fulfill its promise of meeting the needs of the people as Minister within the Ministry of Communities, with responsibility for housing, Valerie Sharpe-Patterson today met with members of the public to address the needs of low income citizens trying to acquire land.
Minister Sharpe-Patterson informed the large gathering that most of the land is not owned by the government, but by other stakeholders.
However, she explained that negotiations are currently ongoing with stakeholders who are not occupying their land. "I am planning to meet with all these agencies because some of the land they have, they are not using it for anything and if we could get it to issue it as house lots, then we are going to negotiate with them."
In addition, Minister Sharpe-Patterson noted that the new policy of the housing department mandates that before the issuing of house lots, basic needs must be provided. These include, water, electricity and roads so that residents enter cohesive communities.
According to the Minister, this was the request of President David Granger. "He wants us to put in roads even if it is not to the best quality in the first instance, and it is usable we have to give it with a promise that within a year or so we will make it top quality road. He wants us to ensure it has electricity and water."
Over 25,000 applications are still to be processed. The Minister told the gathering that measures will be put in place to address the issue in this year's budget.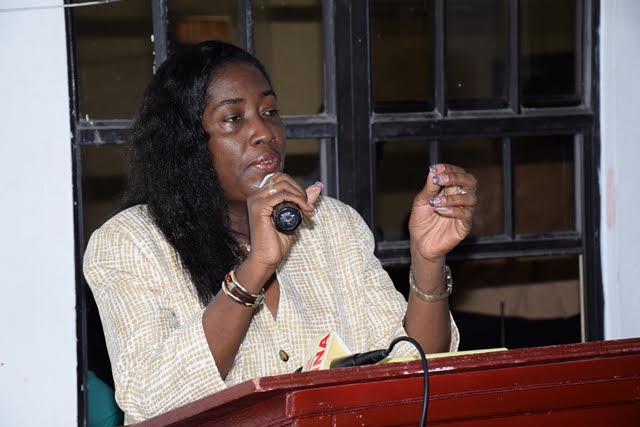 However, she urged citizens not to "lie" on their application forms, since this will cause problems in the long-run when it comes to payment, especially for those with low incomes.
It was also made known at the meeting that no new housing schemes will be developed this year due to government wanting to develop the infrastructure in the existing ones.