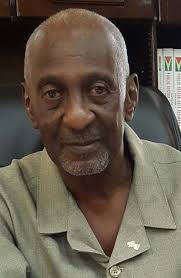 Georgetown : Workers in both the public and private sectors are assured that their rights will be upheld, conditions of work improved and their remuneration fair. This is the foundation on which Minister Keith Scott is working to overhaul the labour sector in Guyana to the benefit of bother employee and employer.
Minister Scott explained that the Ministry intends to promote a balance between employer and employees.
"My overall vision for labour is for Guyana to be seen as a place where business can be done, where there is a stable labour force, where there is no problem of industrial unrest at the same time workers must be able to feel that they don't have to go to the stage of arbitration."
Minister Scott stated that workers must have the confidence that with the intervention of the department of labour in any matter, it will be amicably resolved.
"We are focusing on ensuring that workers' rights as well as employer's rights are upheld, something we have on the front burner."
The Minister is of the view that Guyana has always been plagued by a number of strikes as well as a certain amount of uncertainty in terms of labor relations noting that "we need to have less industrial unrest,".
It is the intention of the Minister to move the department of labour into a more progressive mode, "as we feel that we are properly positioned to pursue that goal."
Meanwhile, there will be increased attention of the development of co-ops as there are many Co-ops that are in need of help, with many of them non-functional.
"We are now looking seriously at ensuring that the co-op sector be revitalized and additional staff will be added to ensure that we are properly manned as well." The Minister disclosed that a consultant will be hired to facilitate this process.
the Minister also intends to ensure that a stable industry is maintained, one that will help Guyana to improve its image.