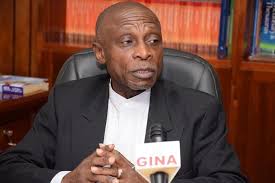 Georgetown : The functional and operational capacity of the Ministry of Foreign Affairs' headquarters in Georgetown is currently being enhanced as part of a holistic approach to improve the country's diplomatic representation.
Minister of Foreign Affairs, Carl Greenidge, said that an advisory committee comprising two seasoned ambassadors has been established to assist the ministry with its work.
"We've also started to put the Foreign Service Institute on a permanent footing, giving it a certain structure …we will then bring in skills that will help us to lift the capacity within the ministry starting at the highest level." The ambassadors and high commissioners will be appointed in 2016, and the training programme will be rolled-out, as well, Minister Greenidge explained.
The Ministry will be restructured to provide better representation in the areas of advancing Guyana's trade and economic interest, protect their territorial integrity and improve relations with its neighbours. This will see more departments and senior persons now managing the country's diplomatic affairs.
Noting that the Foreign Affairs' headquarters should be a place where some of the most seasoned ambassadors operate, plans were enacted to post officers overseas.
"You do have senior officers who would not have served abroad who have been here for 12 to 18 years…we have moved some of those out along with a few younger ones…this allows you to bring in other senior persons to serve with Director General (Audrey) Waddell," Minister Greenidge said.
Some officers were placed abroad to strengthen the outreach and communication lines between the Ministry and missions. Senior officers were temporarily placed in South Africa, Venezuela, and Washington D.C. in the United States to reinforce, develop, clean-up and sort out the mission before returning or before being posted elsewhere.
Within the past two months, former Consul General from Barbados, Michael Brotherson has returned to Georgetown, and will be looking at a variety of areas including those related to communication and information. He is joined in Georgetown by former officer Marion Herbert who was posted to London for several years. She has considerable experience and capacity, and long service in the ministry. She will supplement the managerial and decision – making capacity of the headquarters.
"You can now have an ambassador speaking to Georgetown and speaking to somebody who has had similar and comparable experience dealing with diplomatic matters abroad," Minister Greenidge explained.
The next phase of operational capacity boosting will see persons with language, English, Science and Mathematics skills being recruited to ensure the ministry has a strong team with varied capacity that can do analytical work in a variety of areas and geographical locations.