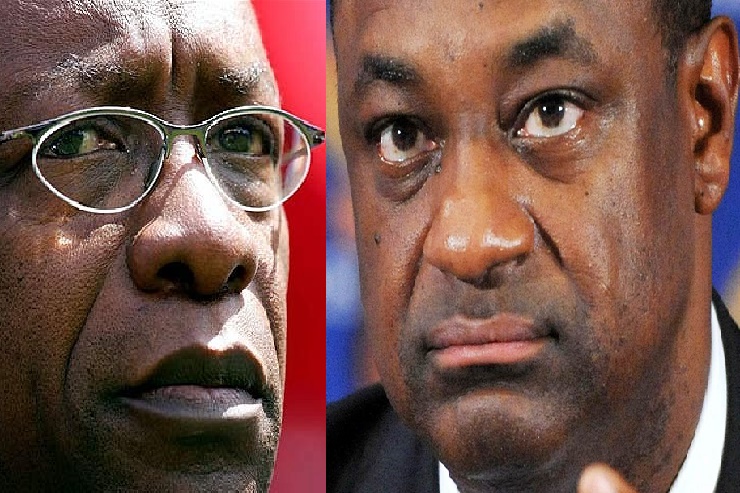 A superseding indictment filed in a United States court has outlined allegations that two Caribbean football administrators, who were charged earlier this year in the FIFA corruption scandal, embezzled money intended for disaster relief and development projects.
According to the 236-page indictment filed on November 25 and unsealed yesterday, former FIFA vice-president and president of the Confederation of North, Central American and Caribbean Association Football (CONCACAF) Jack Warner and his successor Jeffrey Webb did more than just give and take kickbacks and bribes.
"FIFA's provision of money –which totalled in the hundreds of millions of dollars – to its member associations in connection with the Goal Programme, Financial Assistance Programme (FAP), and other programmes created opportunities for officials to embezzle or otherwise fraudulently appropriate funding intended to benefit FIFA's member associations and their constituent organizations, including youth leagues," the indictment states.
"Certain of the defendants and their co-conspirators, including the defendant Jack Warner and Jeffrey Webb, took advantage of these opportunities and embezzled or otherwise personally appropriated funds provided by FIFA, including funds intended for natural disaster relief."
Webb, of the Cayman Islands, has pleaded guilty to racketeering conspiracy, three counts of wire fraud conspiracy and three counts of money laundering conspiracy. As part of his plea – which was an about face from the not guilty plea he entered in July after being arrested in May – he will forfeit $6.7 million.
Warner, meantime, is fighting his extradition in the Trinidad and Tobago court, to prevent facing charges of racketeering, wire fraud, money laundering and bribery in the US.
The 92-count superseding indictment in which the allegations against Webb and Warner are contained, lists 16 new defendants in the corruption case that has rocked football's world governing body.
Two of them were arrested yesterday, including the man who took over as head of CONCACAF after Webb's arrest, Alfredo Hawit of Honduras.